WASHLET SGTCF490A(REGULAR),TC

F491A(ELONGATED)

SGD2,526.00-

(INCLUDING INSTALLATION CHARGES)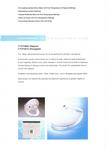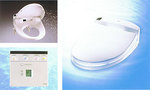 *Circulationg Aerated Warm Water with Fie Temperature & Pressure Settings
*Oscillationg Comfort Washing
*Heated SoftClose Seat with Fie Temperature Settings
*Warm Air Dryer with Five Temperature Settings
*Convenient Remote Control with LCD Panel
Trim.Sleek.Adanced technology.For those seeking the ulitimate in pampering.
A convenient remote control allows you to adjust air dryer,seat and water temperature at your fingertips.What's more,water released in circular bursts will provide an ingenious,ultimate feeling of relaxing comfort and cleanliness.The result?An unparaleled level of comfort and hygiene.
================================================================
SOLD OUT DISCONTINUE ITEM
WASHLET SA
TCF670A(REGULAR),TCF671A(ELONGATED)

SGD1.820.00-

(INCLUDING INSTALLATION CHARGES)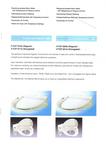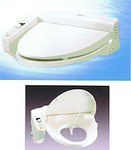 *Soothing Aerated Warm Water with Temperature & Pressure Control
*Oscillationg Comfort Washing
*Heated SoftClose Seat with Temperature Control
*Automatic Air Purifier
*Warm Air Dryer with Temperature Settings

The epitome of personal hygiene.Contoured for the ultimate in ease and comfort.Sophisticated technology.A simple touch activates this elegant bathroom accessory.

Upon activation,autonatic self-washing wand extends to provide a gentle stream of warm aerated water.For maximum soothing,we include Oscillating Comfort Washing.Automatic Air Purfifier and Temperature adjustable water,as well as a heated seat.
================================================================
COLOUR(Standard colour is white)
WASHLET SG=White(*Pastel Ivory)
WASHLET SA=White(*Pastel Ivory & Pastel Pink)
*If you will request the colours,we have to order the supplier after deposit payment by you(SGD1,500.00-) .The lead time is about three (3) months.