ECO-WASHER

We started to sell new model!(Price is from SGD440.00-~)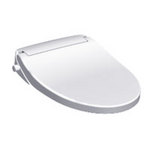 Please refer the here(this page).

======

Sold Out
・(Standard)

SGD300.00-

In the case of additional work,

+SGD70.00-

(INCLUDING INSTALLTION),

SGD250.00-

(EXCLUDING INSTALLATION)
・(Soft Closing)

SGD460.00-

In the case of additional work,

+SGD70.00-

(INCLUDING INSTALLTION),

SGD395.00-

(EXCLUDING INSTALLATION)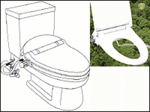 *Easy Operation/Using hand & turn the tap
*Smooth & Trouble-free Operation/eco-washer is fitted with nozzle produced under a high precsion process.This quality nozzle ensures a smooth and trouble-free operation.
*

No use electric power.


================================================================

HOW TO ORDER & INSTALL?

How to order?
1,Please decide to install by you or by our service.

2-1,In the case that you will install eco-washer by yourself,we will deliver the goods to your place.We do not have any responsibility if you will not able to fix by your hands.

2-2,In the case that you will order to us installation also,please take two phtogragh by your degital camera & send us.
photo1=Please take the photo for us to recoginize the bowl's shape(From above shot).
photo2=Please take the other one about the pipe from wall to water tank.

How to install?
1,Take off the toilet sheet cover.
2,Connect the water point from the water pipe.
3,Fix the eco-washer instead of the original toilet cover.
*Some toilet bowl's size is not 100% matching with eco-washer's size.Please be convinced about the conditon.

Our instalation service time is about 30Min.-60Min.

We do not sell our products to real estate agents by our company policy.

Let's try to see how to use!